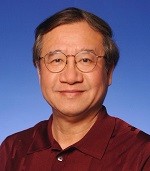 Dr Lau is a Professor at the University of California, San Francisco, and a Research Career Scientist of the San Francisco VA Health Care System. After serving as a founding Associate Editor of the Editorial Board, he has been appointed as the Editor-in-Chief of Cell & Bioscience, effective January 1, 2020. Dr Lau received his B.A. in Chemistry from the Harpur College at the Binghamton University in 1973, and his M.Sc. in 1976 and Ph.D. in 1979 in Cell Biology from the M.D. Anderson-UT Health Graduate School of Biomedical Science at Houston, Texas. He received additional postdoctoral training under an AP Giannini fellowship at the University of California, San Francisco from 1979-84 and was involved in the early technology development in whole genome recombinant DNA library constructions. In 1984, he became a faculty member of the Department of Medicine. Dr Lau is interested in understanding the functions of genes on the male-specific Y chromosome and their X-homologues in sex determination and sex differences in human diseases and cancers, using molecular genetics, genomics and transgenic strategies. Dr Lau has mentored numerous undergraduate and graduate students, postdoctoral fellows and junior faculty members throughout his academic career. He has published over 140 research articles, scientific reviews and book chapters and edited two books in his fields.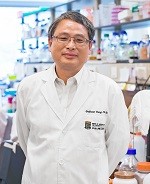 Prof Dong-Yan Jin: Prof Jin did his PhD study with Prof. Yun-De Hou at the State Key Laboratory for Molecular Virology in Beijing in 1986-1991. He received postdoctoral training with Dr. Kuan-Teh Jeang at the NIAID, NIH in 1994-1999. He joined the University of Hong Kong in 1999 and is now Clare and Lawrence Fok Professor in Precision Medicine. He is molecular virologist with an interest on viral oncogenesis and innate antiviral response. In his study of a viral oncoprotein named Tax produced by human T-cell leukemia virus type 1, which causes a highly lethal blood cancer known as adult T-cell leukemia, he identified in 1998 a cellular protein named MAD1, a key component of the mitotic checkpoint. In 2011, his group found that the virus sensor RIG-I needs an RNA-binding protein partner called PACT to initiate and sustain innate antiviral response. They have also identified and characterized novel viral interferon antagonists and inflammasome activators in SARS-CoV, MERS-CoV and SARS-CoV-2. Many of their findings have not only broken new grounds to understand virus-host interaction and viral pathogenesis, but also revealed new strategies and leads for disease prevention and intervention.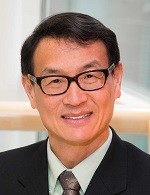 Dr. Lin Mei: Dr. Mei is Professor and Chair, Department of Neurosciences; Allen C. Holmes Professor; and Director, Cleveland Brain Health Initiative, Case Western Reserve University School of Medicine, Cleveland, Ohio. Dr. Mei graduated from Jiangxi Medical College, Nanchang University. After earning PhD in Pharmacology and Toxicology at University of Arizona, he went to Johns Hopkins University School of Medicine for postdoctoral training. He was on faculty at University of Virginia; University of Alabama at Birmingham; and Medical College of Georgia, Augusta University. Dr. Mei is interested in synapse formation and plasticity. His lab has revealed molecular mechanisms of the assembly and maintenance of the neuromuscular junction and identified biomarkers such anti-LRP4 antibodies for diagnosis of neuromuscular disorders. In addition, Dr. Mei and his colleagues have uncovered physiological functions and pathological mechanisms of genes that are implicated in brain disorders including schizophrenia, autism, and major depression. They found that the neuregulin 1-ErbB4 signaling is critical to homeostasis of brain activity.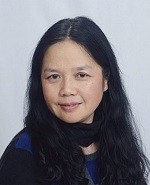 Dr Ying E Zhang: Dr. Zhang is a Senior Investigator of the Center for Cancer Research at the National Cancer Institute, National Institutes of Health. Dr. Zhang received her B.A. in Chemistry and M.Sc. in Biochemistry from Peking University, Beijing, China, and her Ph.D. in Biomolecular Chemistry from the University of Wisconsin-Madison. She performed her postdoctoral studies in the Dr. Rik Derynck's laboratory at the University of California, San Francisco from 1995-2000 and was involved in the identification and characterization of SMAD proteins and their role in TGF-beta signaling. In 2000, she joined the National Cancer Institute, National Institutes of Health to continue her research in TGF-beta signaling using a combination of biochemical, genomic and and mouse genetic approaches. Discoveries from her research generated mechanistic insight into how TGF-beta controls cell-context dependent cellular responses through SMAD-dependent and -independent pathways during development, tissue homeostasis and tumorigenesis.